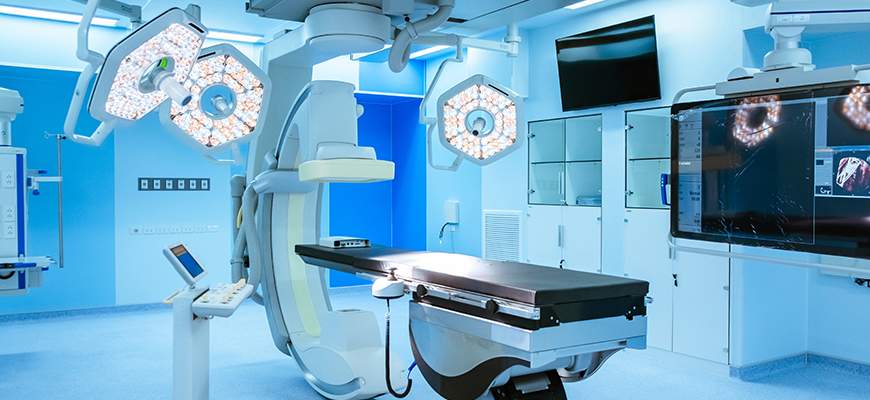 Inventory management is crucial to the success of a business, specifically to the health care system. The IoT (Internet of Things) approach has eased this task and helped make it almost effortless.
Overview
Efficient inventory management is crucial to the success of a business. Although this is generally correct, in life supporting systems it is not only true, it is crucial. The health care system inventory management includes a large number of responsibilities, many of which require daily monitoring and evaluation. The most rigorous is tracking a medical device's shelf life. This task requires policy, planning, documentation and system controls to guard against mistakes, misuse, and even financial loss caused by passing the expiration dates of perishable products. The IoT (Internet of Things) approach has eased this task and helped make it almost effortless.
Automation of this process has been one of the highly sought out successes of the IoT approach. IoT dependent inventory control plans assists medical personnel in ensuring compliance to regulatory requirements, protect doctors, nurses and other staff members from unnecessary mistakes, and helps reduce inventory costs due to product and ingredient obsolescence.
A robust IoT based medical Inventory mgmt system...
A robust IoT based medical inventory management system that provides complete control over all shelf life-related inventory activities assists in solving problems such as:
Availability supervision – managing expiration dates in medical facilities is a complex process as many factors need to be part of this equation. Multiple inventory locations, flexible units of measure with given conversions, physical inventory counts, cycle counts, serial number tracking and much more. These elements make the task of tracking medical supply's availability an extremely convoluted assignment, one that is almost too much to handle by staff members. Sensor based data transmission software solutions which automatically transmit all this data into one database has solved this problem. These systems ensure the condition, movement and availability of items are tracked thereby ensuring fewer mistakes and items loss.
Reduce short shelf life hazards- one of the challenges of managing the health care supply chain is that certain laboratory and pharmaceutical products have a very short shelf life and tough expiration dates. A deviation from it could produce unexpected and unwanted results. In situations where the medical team needs to react swiftly, checking for expiration dates or searching for non-expired medical supplies whilst patients are waiting could be hazardous. The correct product tracking medical inventory procedure ensures these products arrive in prime condition and on time from the medical vendor and are used by medical personnel at their given lifespan only.
Budget control - Expenditure control or cost control is part of everyday life in every organization, and medical facilities are no exception. A low control level might cause misapplication of funds and even deficit. This will create a very big problem as, much like other organizations, where CFOs need to mind the bottom line, the health care system needs to adhere to a given budget. One of the most robust items on a medical facility's P&L report is medical supplies and medical devices. Therefore, an effective and efficient system that tracks the medical inventory's expiration dates is a clear way to ensure a correct use of funds.
Tracking medical supply and their shelf life is not an easy task albeit it is an essential part of every medical facility's due process. In health care organizations, when done incorrectly it could potentially risk lives; when performed properly, inventory management makes it possible to produce the right medical supply at the appropriate time in the required quantity and in the perfect condition.