For medical device sales representatives on-the-go
Sales efficiency
Field transactions
Increased customer service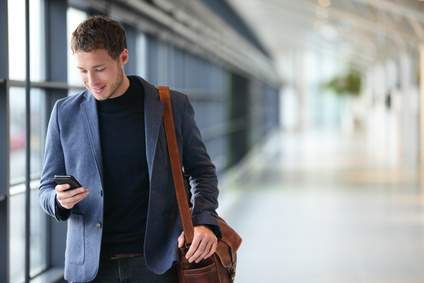 Medical device vendors employ sales representative and consider them one of the most valuable resources. This is especially due to the ongoing interaction between the end customer (hospital) and the sales rep.
The sales rep is constantly busy fulfilling their main tasks - marketing the medical products and services to hospitals, clinics, and doctors' practices. They take orders, ask opinions, provide information about new products and services, keep records or complete progress reports, and must also keep up-to-date of new developments in the field in order to provide competitive information to customers.
Avoidable tasks for sales representatives
The challenge begins when reps need to manually count the consigned stock, fax forms, verify bills, or even tracking down missing items. LogiTag Mobile enables sales reps to solely focus on their tasks via any smartphone or tablet.
Some of its features include:
Process Optimization:
Online recognition of the sales rep's location, and upload of relevant data
Real-time, immediate, inventory counts
Receive alerts and notification on inventory changes, requests, sales opportunities
Data Centralization:
Access all documentation, certificates, order changes/replacements, and billing on location
Immediate printouts on-demand
Compliance:
Improved relationship between vendors and hospital personnel
Provides staff quick assistance, product delivery, and control
Leading medical device vendors have been using this application.
Contact us today to increase revenue and reduce costs!