LogiTag provides engineering services, extensive RFID know-how and proven RFID technologies for OEM and Kanban implantations.
Since 2004, LogiTag has accumulated vast experience and knowledge in RFID technology, systems design and device integration. Today LogiTag is a leading provider of consumables monitoring and Kanban management. The Company supports its customers from the design board through to full integration into the manufacturer's machine as a complete OEM solution or to the production floor as a fully automated Kanban solution. LogiTag offers its technology and know-how as integrated RFID (OEM) and automated Kanban solutions.
OEM
Medical equipment, printer and consumables manufacturers spend valuable time and resources designing devices and consumables that work flawlessly with one another. The result is a fine-tuned system that provides optimal performance for customers and maximizes revenue for manufacturers over the life cycle of the system. Once the device ships, however, manufacturers lose control over how consumables are used. End-users, both knowingly and unknowingly, compromise product reliability and jeopardize manufacturers' recurring revenue stream and cost structure through unauthorized use of consumables or improper use of authorized consumables. Embedding LogiTag's RFID readers and antennas in the equipment and RFID tags in the consumables provides manufacturers with a proven, safe solution that meets all of the business challenges as well as system performance.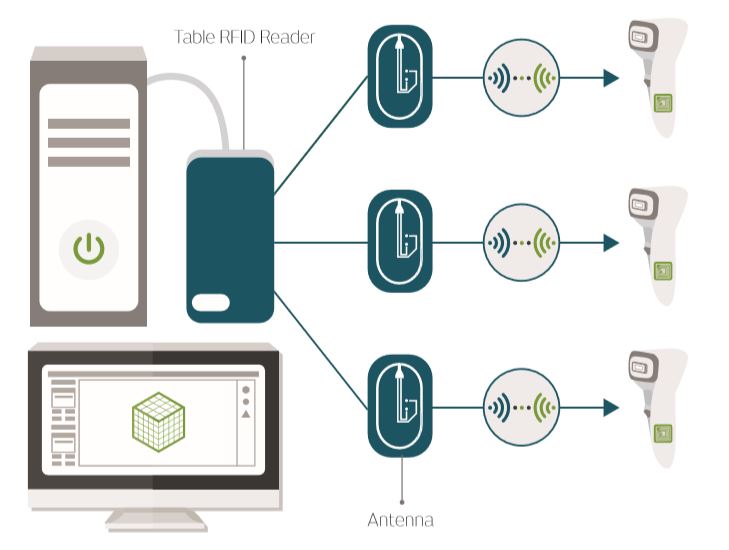 Engineering services
Backed by our core corporate values, including customer service, quality and far-sighted thinking, we provide our customers with inventive solutions.
By working with our customers to understand their application, market and business parameters, we are able to effectively solve problems with a cooperative approach utilizing our vast experience in our field of expertise.
Our technological solutions range from product development to customer support, always leveraging our expertise in all types of RFID technologies, including NFC, OCR and ICR.
Design services
Hardware design
LogiTag helps its customer early in the process to determine the product's form factor based on function and aesthetic design. This support starts from metal brackets to plastic parts. When needed, LogiTag will create the right form factor reader and antenna or even supply the technology to be embedded as part of the machine's main board. With our full range of LF, HF, UHF RFID components, including advanced controllers, we can provide our customers with the best cost-effective solutions
Software design
LogiTag supports its customers from a low-level to high-level software programming services. When its come to KANBAN solutions, LogiTag enables full deployment of the solution over the cloud, with full integration to the customer's ERP system.