100% compliance * 100% data capture * Consignment
Serialization of thousands of items and vendors
Increased compliance rate throughout the hospital
Precise process and data capture
Enables consigned stock management

Permits effective, real-time, field sales communications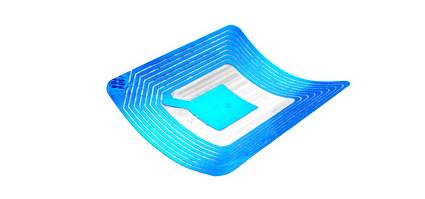 Managing medical supplies and devices is an immense task for both hospitals and suppliers. Billions of dollars' worth of stock are spread throughout thousands of hospitals across each country, vulnerable to updates, procedure requirements, and routine usage. The inventory management task becomes more critical for consigned stock. Supplier sales staff needs to continuously visit each center to count stock, register new orders, record paperwork, manage expired items.
Automating the entire inventory management process is possible through LogiTag's RFID Tagging capabilities. Radio Frequency Identification Tags are placed on high-value medical devices right at the supplier's warehouse. The items are sent to the various hospital's central storage who enroll the items into a cloud-based software system and distribute to the various medical departments.
Tagging & enrollment in the medical inventory:
Contains the Batch ID, and accurate information on each item (delivery/manufacturing/expiration dates)
Is completed at the hospital or warehouse
Does not involve keying in details
Enables a simple and quick item reading
The entire data is stored and updated as events occur on the LogiPlatform Cloud Server. The information can be used by the hospital departments (billing, material management, medical) as well as the device supplier and logistics organizations. It includes detailed reports which can be customized per organization. The company's existing database already includes thousands of items and medical vendors already.
LogiTag's RFID tags are available at various frequencies including UHF, HF, and LF. The company's entire product line operates under the ISO standards.