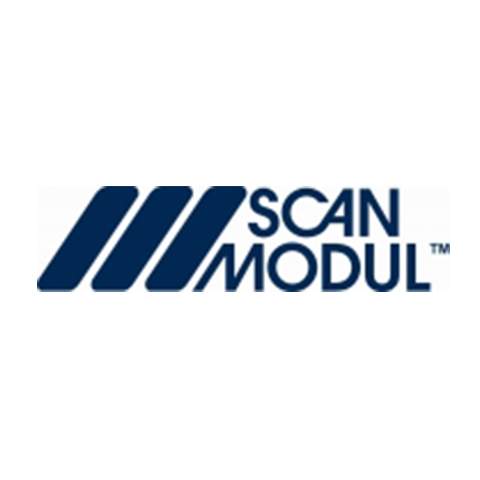 Scan Modul Signs Distribution Agreement with LogiTag to Sell SmartCabinet Solution Suite
The German company, offering storage and inventory solutions for over 100 years, will now be selling LogiTag RFID SmartCabinet solution suite to healthcare organizations across Germany, Switzerland, and Austria
August 11, 2015 – LogiTag Systems, a leading provider of cloud-based technology for managing medical supplies, devices and equipment, and SCAN MODUL, the leading provider of storage and inventory solutions, have signed a distribution agreement. The agreement follows a recent market demand, and is a further step in the SmartCabinet solution suite penetration to hospitals and healthcare organizations in the German, Swiss, and Austrian markets.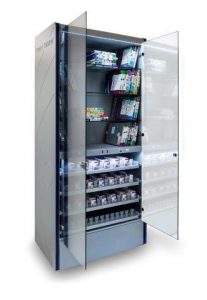 SmartCabinet Solution Suite is a solution suite to manage high and mid-cost medical devices on an item level in any medical setting. Each medical device is tagged with RFID on the package by either at the vendor, supplier or medical centers and holds its full product info. As soon as a device is removed from its shelf, SmartCabinet automatically senses and records the change while updating the inventory level on the cloud server platform and linking the item to the user who took it. The item is then either returned to the SmartCabinet or reported to patient-file, in which case replenishment process is triggered. Results include valuable time savings in the OR and great improvement patient-device usage follow-up (for example, in the case of product recalls by the manufacturer), inventory reduction and elimination of waste on expired and lost items. Vendor-hospital business processes are improved, with better consignment stock management and dispute-free daily communication. The advanced cloud-based software gives the entire supply chain – materials management, OR staff, vendors – an accurate view of OR medical device inventory levels, consumption, and expiration dates enabling full consignment management.
"Over 100 years of activities, we have put our customer's needs at the uttermost importance, including the best solutions and service possible," Said Torsten Schaefer, Scan Modul's General Manager Germany and Switzerland."The agreement with LogiTag enables us to enhance our offering, taking storage and inventory management to the next level. The market is absolutely ready for this step, in fact, we are receiving various requests for this type of automation and technology already. I look forward to having a long and fruitful relationship with LogiTag, as well as providing our customers the best available options."
"We are quite excited to have signed the agreement with Scan Modul," Said Shlomo Matityaho, LogiTag's Founder and CEO. "Our new distributor will enable our innovative technologies to assist many more healthcare institutions in Europe, as they have in the North American and Middle East markets. We view the European market as a leading and mature one ready for the next step -automate processes. This will directly lead to increased efficiency, savings of valuable resources, and improved patients care. I believe that Scan Modul is a great partner to work with, and look forward to our next joint phase."
LogiTag solution suite for managing medical device and supplies is installed at dozens of hospitals in the word, at all departments including Cath-labs, EP Labs, ORs, Central Supply rooms, pharmacies and more.
About Scan Modul
We believe that we have proved the value of building knowledge into our products. When opting for Scan Modul, we offer our customers not only the markets most flexible and innovative storage and transport solution, but also a genuine partnership built on close relations and years of international experience. SCAN MODUL, founded 1912, provides more than 2.000 hospitals and long-term care organizations worldwide with enterprise solutions that transform transport and storage functions into an efficient logistics and management system. As founder of the ISO Modular System (in the meantime a worldwide standard) SCAN MODUL is market leader in organizing in-house logistics processes. Our vast experience in working with supply chain management has also led to the development of a comprehensive software application that ensures full IT integration within the supply chain. These solutions are complemented by consulting and training as well as implementation and integration services. By adding intelligent partner solutions to the wide base product range we enable customers to achieve organizational excellence and premium care in four major areas: Supply Chain and Asset Management, Patient, Staff and Visitor Flow, Environmental Monitoring, Clinical Operations and Workflow. For more information, please visit www.scanmodul.com or send an eMail to leipzig@scanmodul.com
LogiTag develops, manufactures, and markets intelligent, best-in-class RFID solutions and systems for tracking, monitoring, and managing inventory, assets, and people. LogiTag identified a growing need for advanced RFID technology with applications in healthcare, security, and enterprise. LogiTag's founders drew on their extensive knowledge and deep understanding of RFID, software, operations, and logistics to develop modular, Real-Time Location Systems (RTLS) and comprehensive hardware/software suites that integrate smoothly into lean manufacturing and operations.
Press Contact LogiTag: Karen Shemesh, Online Marketing Director Tel: +972 9 8354848 karens@logi-tag.com ; info@logi-tag.com; www.logi-tag.com