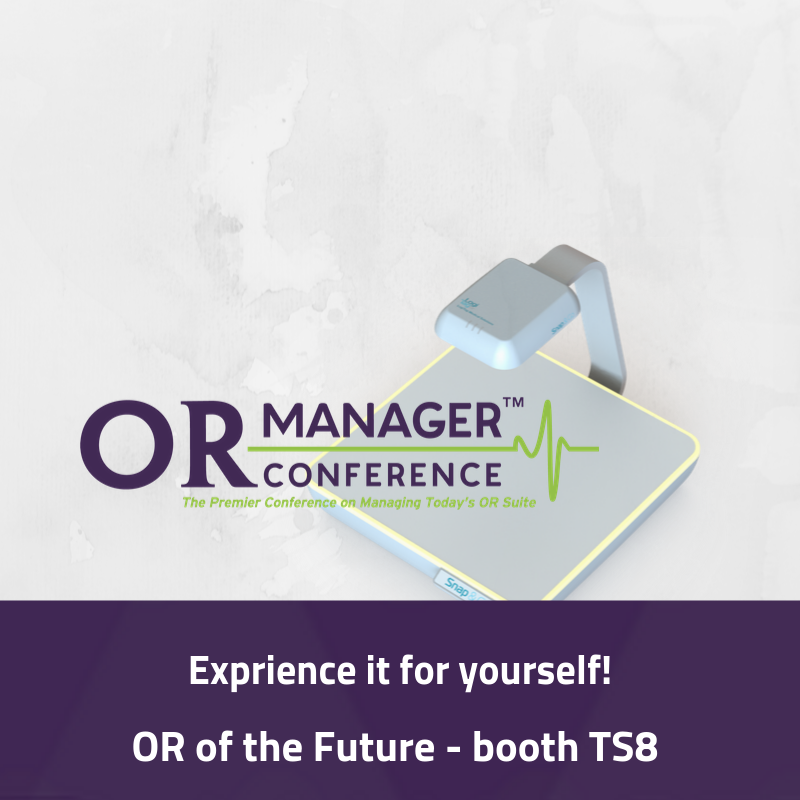 We chose to introduce the new product for the first time at OR Manager Conference, which brings together more than 1, 400 managers and directors involved in leading the surgical suite.
Documenting full information after surgery is no longer a challenge.
Booth TS8 - OR of the Future
Patent-protected Snap & Go helps hospitals reduce lost profits with artificial intelligence and machine learning technologies that capture, record and bill medical implants used in ORs and other procedural rooms.
Real-time charge capture for accurate insurance reimbursement
Releases medical teams from administrative tasks
Item master management with LogiTag's back-office support
Recognition of all medical implants and consumables, with or without barcodes
.