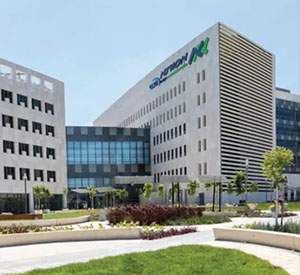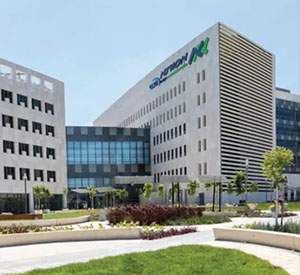 Nov 2017, Tel Aviv Israel. LogiTag Medical solutions have installed the first smart cabinet for control substance & Narcotics at the main Operation room at Assuta Medical Center. The system manages more than 1,200 narcotics vials, and enables more than 20 physicians for more than 100 surgeries per day, in one of the most advanced operation room suites in the world.
Narcotics and controlled substances management in the operating room (OR) and procedural areas is complex, with mounting pressure on hospitals and integrated delivery networks (IDNs) to ensure narcotics availability and regulatory compliance while reducing expense. LogiTag Smart Cabinet for narcotics extends the value of RFID based Smart cabinet product suite and LogiPlatform to OR and procedural areas. Redesigned from the ground up, the system provides simple, safer clinical workflows centered on the patient and security enhancements that promote narcotics safety and hospital compliance efforts.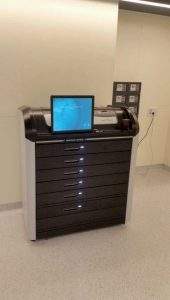 Assuta is Israel's largest and leading private medical services center. Assuta Medical Center offers advanced medical treatments with world-class equipment and technologies to ensure optimal outcomes for patients. Assuta is synonymous with excellence in healthcare and is the name Israelis trust with their health and the health of their families. At the Assuta Medical Tourism Center, patients from abroad can also benefit from the Assuta advantage
LogiTag develops, manufactures, and markets intelligent, best-in-class RFID solutions and systems for tracking, monitoring, and managing inventory, assets, and people. LogiTag identified a growing need for advanced RFID technology with applications in healthcare, security, and enterprise. LogiTag's founders drew on their extensive knowledge and deep understanding of RFID, software, operations, and logistics to develop modular, Real-Time Location Systems (RTLS) and comprehensive hardware/software suites that integrate smoothly into lean manufacturing and operations.
Press Contact LogiTag Systems:
Tel: +972 9 8354848 Tel: 800-697-5956
info-usa@logi-tag.com; www.logi-tag.com