StockBox
Managing high-access, low-cost medical supplies
StockBox is synonymous with efficiency when it comes to re-ordering medical supplies for pharmacies and supply rooms. It provides a simple method for automating inventory management in any hospital department or patient care area.
Patent-protected, StockBox combines with LogiPlatform cloud-based software, utilizing RFID technology to simplify the supply chain.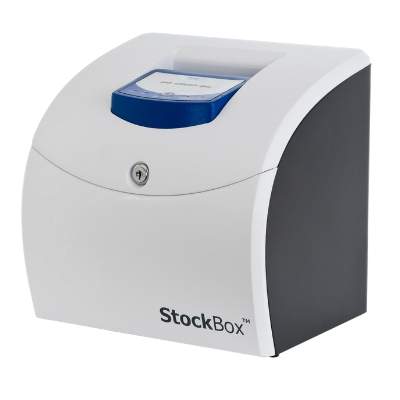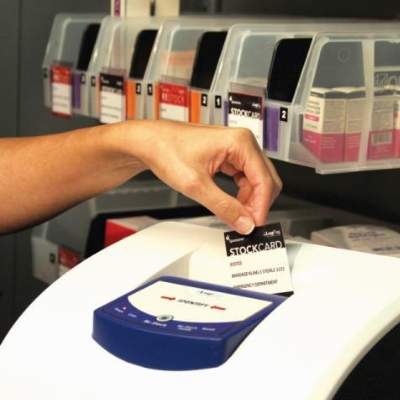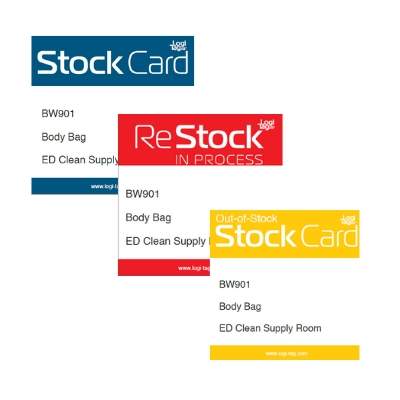 Eliminates manual counting and saves valuable staff time
Automated supply management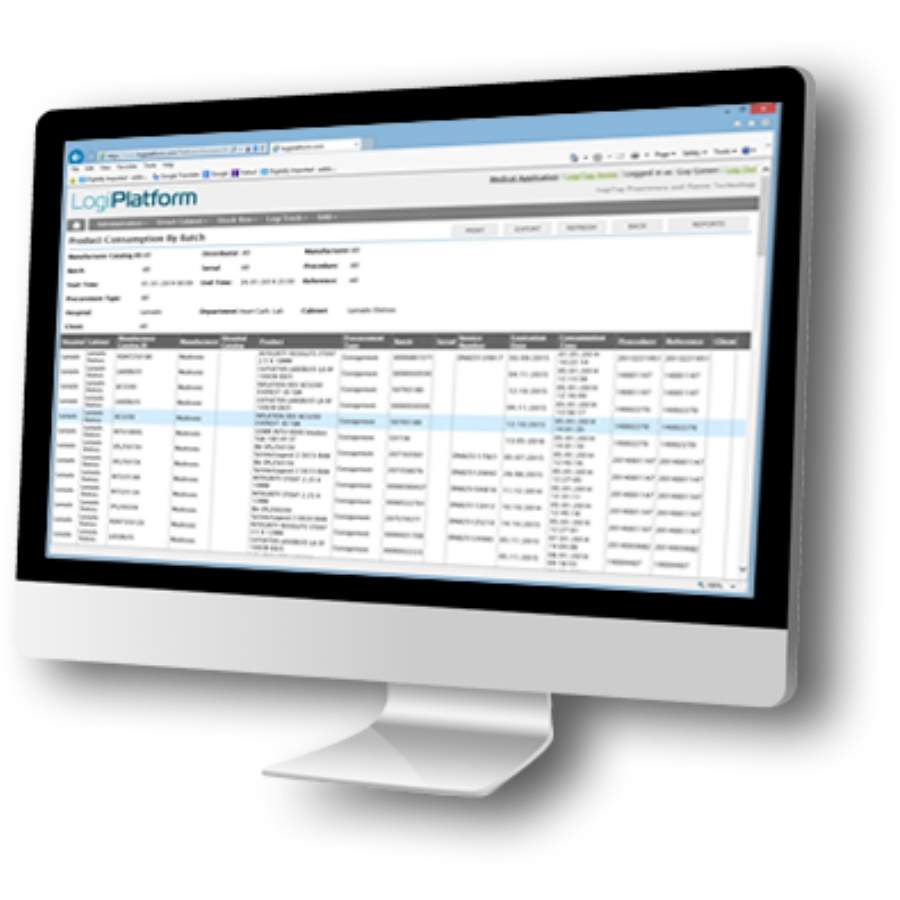 StockBox – It's That Simple!
01
A "two-bin" Kanban system is composed of a primary bin and a secondary bin for each SKU.
02
Every two-bin set is equipped with a StockCard that includes an embedded RFID tag, encoded with the supply details (type, quantity, location).
03
Items are used as needed and pulled from primary bin first.
04
When the quantity in the primary bin is used, the item has reached its restocking point.
05
The RFID-enabled StockCard card is pulled from the cardholder on the front of the bin and dropped in StockBox. Dropping the StockCard in StockBox triggers and sends an electronic notification — including the item quantity and location — to the materials manager or team.
06
Central storage team creates a pick list according to supply room's picked item for replenishment.
07
The system can also create a requisition in the hospital ERP.
08
When delivering the supply, StockBox is unlocked and StockCard is re-scanned before placing it back in place, to signal that refill is complete.
09
During the process, there is enough stock in the secondary bin for routine use.