Our Solution For
Manufacturers and Distributors
LogiTag is forging the way with IoT technologies that improve efficiencies within the healthcare industry
By realizing 100% consignment with zero stock-outs and expirations, and smooth flow of data through all organizational systems accurate payment, billing, and patient record keeping, is now possible.
With LogiTag, vendors to the medical industry can help their customers regain their patient-centric focus.
Consignment means that medical staff, materials managers, financial teams and suppliers all work together to drive down costs and improve patient hospital stays
A real-time visual look at inventory at points-of-use
Less manpower on-site in hospitals
Billing time reduced by 30%
Accurate inventory balance – just-in-time stock management
Satisfied customers – inventory always available at point-of-use
Improved cataloging of products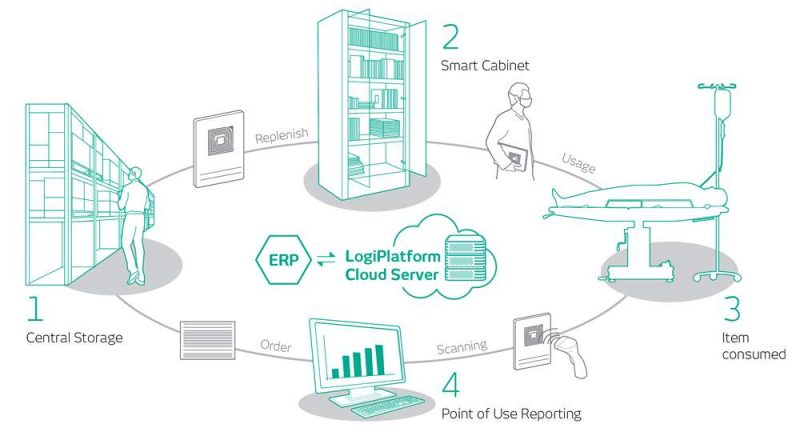 RFID tags for smart data capture
The tagging process is very simple and includes the following steps:
1 Placing an RFID label on each medical device box
2 Enrolling the tagged device into the facility's software system
3 Placing the device in the facility departments (cath-lab, EP Lab, OR…etc)
4 Each time the medical device enters or exits the cabinet or the facility, the system registers the movement
5 The solution is designed to associate the device used with the patient and procedure, while fully integrating with the hospital's ERP or any other medical software system.
With LogiTag, medical institutions and their vendors can once again become patient-centric institutions.
Absolute control of inventory consumption, including products that cannot be labeled.
Significant cost-savings by reducing inventory by 65%.
Full transition to 100% consignment.
Cost effective management of Peggy products.
98% of the consumed products recorded and charged at time of use (charge Capture).
Automatic transfer of relevant information about item consumption in patient files.
LogiPlatform
Management software powered by artificial intelligence
Drawing on extensive knowledge and deep understanding of RFID, software apps, hospital operations and logistics, LogiTag founders developed comprehensive hardware/software suites that integrate smoothly into lean manufacturing and hospital operations. Read More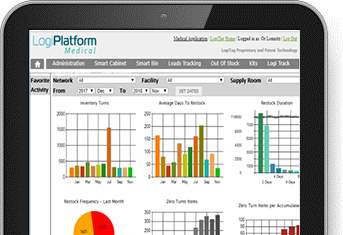 Active users login each day



Expired items and stock-outs